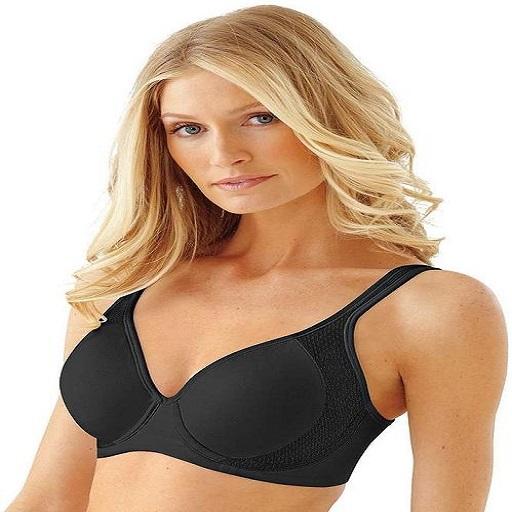 Breasts, like women, are all one of a kind. Some are little and spritely, while others are full and luscious. It's a good thing there are a variety of bras to choose from for women with varying breast sizes.
Since their inception, bras have seen several changes and improvements, resulting in an enormous variety of styles and designs to pick from. It doesn't matter your body type or lifestyle; there's a bra out there for you! However, the styles we fall in love with or any styles that fit our body well, later get discontinued by the manufacturers. Well, there are a various factors that make manufacture discontinue your favourite bras.
Fortunately, My Discontinued Bras has put up a comprehensive reference on the many styles of bras on the market today. We'll take a look at 15 different bra types and shapes to see which one could be best for you and your style and wardrobe preferences. if any of these styles have been discontinued by your favourite brands, you can comee right back to My Discintinued Bra, to search for best bras online.
So, let's get started and explore the wide variety of bra types out there, which your favourite brand might have discontinued. After that, you'll be able to pick out the ideal bra style based on your bust shape and size.
Bralette
It is common for bralettes to be created without wires or moulded cups, which doesn't support the bust. There are a couple of bralettes available that provide light support for the bust. If you're looking for something that's both sensual and sultry, these garments are for you. Many bralettes are available as crop tops with high necklines. Are you searching this style from Bali Discontinued Bras? We got it, head to our website!
Sports Bra
Designed for athletic activity, sports bras are designed to decrease breast movement, impact, and strain. Different sports bras are available for different activities, providing different amounts of covering and support. Yoga and other low-impact exercises don't necessitate the use of a high-impact sports bra.
There are several ways to wear sports bras, from wearing them beneath training attire to wearing them as a stand-alone piece. To prevent underwire, cups, or clasps, wear them instead. Even if you're lounging around the home, a sports bra is an excellent choice.
Women of all shapes and sizes may find a sports bra to fit their needs. It all boils down to personal preference and breast size.
Wireless Bras
Bralettes, racerbacks, and sports bras are all examples of wireless bras. As a result of their design, wireless bras are preferred by many women who desire maximum comfort and independence.
Wireless bras are so versatile that they may be worn under just about anything. While relaxing at home or playing with the kids, some ladies opt for a wireless bra for a little more support.
Wireless bras can accommodate a wide range of breast sizes and shapes.
Strapless Bra
Bras with no straps are strapless. However, they all include the option of detachable straps that may be used to provide additional support when needed. An anti-slip grip lining keeps strapless bras in place, as well as an underwire and occasionally a moulded cup, to hold women's busts in place.
Dress and blouses with exposing necklines and exposed shoulders necessitate a strapless bra in any woman's clothing arsenal.
The bust size Strapless bras come in all shapes and sizes. Look for the ideal size and fit while shopping for a bra. You won't have to worry about sliding with the correct strapless bra. Make sure that the underlining does not dig into your armpit or breast area before you buy it. Make sure the band doesn't fall off and that the cups don't leak or have gaps in them. Before purchasing a strapless bra, make sure to try it on and see whether it's comfortable for you.
Padded Bras
Padded bras can be any bra, but each cup is padded. Some pads are pre-installed, while others may be pushed into an inside sleeve for easy access. Consider that not all padded bras are made for making a woman's breasts appear larger. To keep breasts from drooping, some bras have cushioning to keep them in place. Bali discontinued padded bras are available online at My Discontinued Bras.
There are so many ways to use padded bras. They're excellent under any circumstance. A casual T-shirt or even a formal dress would look great if you wear a pair of them under it.
A padded bra is a terrific option for people with lower breast sizes since it adds a little more fullness to their chest. You should always test your padded bras before purchasing them since they might be unpleasant if you don't get the right size!
Push-up Bra
A push-up bra is exactly what you need if you're looking for a little lift! Using angled cups and additional padding, a push-up bra will give your bust a lift. With these cups and pads, your breasts will be elevated and pushed inwards.
Using a push-up bra beneath a low-cut top or dress with a plunging neckline is a great way to show off your cleavage. But keep in mind that you don't have to wear a low-cut top to look your best. If you want to boost your confidence, all you need to do is wear a push-up bra.
Any woman's bust shape and size may be accommodated with a push-up bra.
Underwired Bras
Each cup of an underwire bra is stitched with a thin, semicircular wire material. Underwire bras provide the additional support and lift that some women require. It's worth noting, though, that some ladies find these underwires to be irritating. In most cases, this only happens if you buy the wrong bra size.
A wide range of underwire bra designs is available, including strapless, balconette, demi-cup, and more. It can be worn under anything for women who don't mind the underwire!
Underwire bras are best suited for bigger breasts, as they are more supportive.
Full Coverage Bra
If you're looking for a bra that's both comfortable and supportive, go no further than full-coverage and full-figure bras. Typically, full-coverage bras have underwires beneath the cups that provide some lift.
Full-coverage bras are a no-fuss option for everyday wear. A basic T-shirt, tank top, blouse, or dress is needed to wear them well.
More particularly, the bigger, fuller breasts are supported well by these comfortable bras.
Demi Cup Bra
Demi cup bras aren't quite full-coverage bras, but they cover at least half of each breast. Each cup has a low-cut design and is often bordered around the edge with a seam that flatters your breast form.
Undergarments for low-cut tops and necklines, such as V-neck T-shirts and skirts, can be paired with demi-cup bras.
This kind of bra is flattering and supportive for women with small to medium-sized busts. A balconette bra, which we'll examine in further detail in the next section, is a good option for ladies with bigger busts.
If you have a small to medium-sized breast, you'll find this kind of bra to be very flattering and supportive. A balconette bra, which we'll examine in further detail in the next section, is a good option for ladies with bigger busts.
Balconette Bra
To show off a woman's stunning cleavage and gorgeous bosom while giving her a pin-up girl vibe, balconette bras are a perfect choice. It's ideal for ladies with rounder breasts to use balconette bras since they accentuate the bust.
With their broad necklines (scoop and square necks), balconette bras are ideal for wearing low-cut blouses and skirts with deep, exposing plunges. As a bonus, many balconette bras may also be worn strapless.
Balconettes are ideally suited for ladies with larger cup sizes. However, they may be worn by women of all shapes and sizes. Although some women find balconettes to be appealing, some with loose breast tissue may find them unflattering.
In terms of versatility, convertible bras are a great option. The straps of this bra may be crisscrossed in the back to provide more support, or they can be adjusted to run straight across the shoulders. Demi cups, balconettes, and cushioning for lower breast sizes are also available in various designs.
Front Closure Bras
Bras with a front closure are precisely what you'd think, with either a single clasp or a series of clasps. To be more accessible, some ladies choose a front closure, while others demand a T-back or a transparent back strap to wear beneath formal attire. When it comes to style, front-closure bras can be worn as anything from sports bras to push-up bras. For ladies who have difficulty attaching a back-closure bra or who are breastfeeding, these bras are ideal.
Because of this, there is a wide range of bras to pick from. Considering all, when one of your favourite bras get discontinued, it feels like you are lost. So buy bras online and it's also ok if you discover that several options work for you. Every woman should have a few basic bras in her collection and a few specialized bras for special occasions. My Discontinued Bras is a one-stop solution to look for your discontinued bras. So do not wait for any other second and head to our official website to buy your favorite bra online.