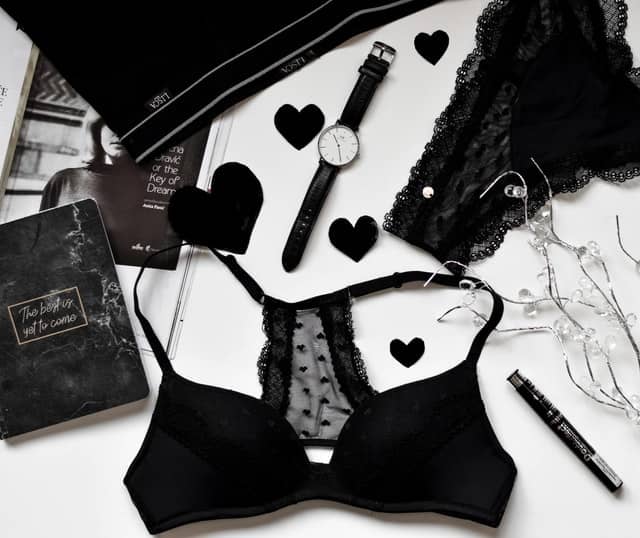 Have you ever been there? I believe that every woman has experienced this at some point in her life. Favourite bras are getting discontinued! This is a fear that every woman out there has. You went out in malls, or other shopping complexes, women purchasing lingerie would be most confused. They have to look for the right size, style, fit, and colour, which is somewhat tedious.
And, when you get that one bra, which adheres to all of the requirements, you stick to it. However, the painful moment is when your favorite brands discontinue that style. Once the product has been discontinued, it is then hard to find!
But we made it easier for you! My Discontinued Bras is a platform where you can find most of your discontinued bras that too at amazing discounts! Before, let's get clear with it, Why the Brands discontinued Bras -
In general, there are five reasons why a bra style is discontinued.
1. Sales that are below expectations
It's a basic matter of economics. If a bra does not sell well, a manufacturer will discontinue producing it altogether. It fits you, but that is not the case with everybody!
2. A major department store no longer sells it
Department stores have a stranglehold on the lingerie sector. Not all of them carry the same kind of bras as the others. They like to have fashions that are original to them or that are not available in other retailers. Suppose one of these large chains decides not to offer a certain style for any reason. In that case, the manufacturer will withdraw it — regardless of whether the style is successfully sold in other smaller stores or on websites other than the main chains. Simply Said, stock it before you lose the last piece of discontinued bras for sale on My Discontinued Bras.
3. High Return Rate
If a bra style has a high return rate, neither the manufacturer nor the store is likely interested in carrying the product. One of the reasons why there are so few front closure bras in the market is because of this. These bras have a high return rate because they do not have adequate adjustability, such as a back closure bra, and hence they are returned because they stretch out, and women are unable to make them more restrictive. In addition, the front closure clip breaks and restricts the amount of support that can be generated in the middle of the bra, which is a disadvantage.
4. It no longer conforms to the design direction established by the manufacturer
Several times, we witness fantastic selling ideas being unexpectedly discontinued by a company. However, when asked, the manufacturer will reply things like "It is the sole surviving item in the collection," or "We are redesigning in a different direction," or "We want to make a new statement." This is absurd and makes no sense.
5. Materials used in the bra are no longer available for purchase
Lingerie producers are very particular about this aspect. If they cannot obtain the particular fabric or lace they like, they will cancel the style rather than find another material. They've learnt through the years that if anything isn't just right, the consumer will notice and become upset. It is preferable to come back with a new style number that incorporates the new fabric rather than taking the chance of attempting to pull a fast one on the buyer. This is something that a few brands are particularly sensitive about. It is because they want to provide the best comfort to its consumers. It later resulted in withdrawing the best pieces from the market since the lace manufacturer altered the design slightly. Brands take the risk and opt to lose sales rather than disappoint their consumers due to the inaccuracy of the information.
So, knowing all of this, what should a woman do when something like this occurs? Please allow our team to don the Super Hero cape and come to your aid. The team has spent years determining which bra type is phased out of production and where to get the remaining stock. There isn't always enough stock available, but close substitutes for discontinued bras have the exact style and fit. If we get them, we make sure to chronicle them. As a result, if you type in the manufacturer name and style number of a discontinued bra style (or panty or shapewear style, for that matter) into our search box, you will almost always see the discontinued bras for sale and replacement models for that style.
To be quite honest, the pieces of discontinued bras are limited, as there is already a shortage in the market due to stopped production. However, our objective is to, at the very least, provide you with a starting point and make your quest for your favorite discontinued bra a bit more expedient and painless.